With its proximity to San Francisco and Silicon Valley, comparatively affordable living, and a wide variety of amenities, Redwood City is a popular place for home buyers. If you plan to list your house, you can expect to get many interested buyers in your property.

In addition to having your Redwood City real estate agent price your home competitively via comparative market analysis, you can attract more buyers to your home by staging it and upgrading its curb appeal. Whether you decide to hire a professional stager or if you choose to go the DIY route, these tips can help you maximize your results.
1. Start by decluttering
Residents who have lived in their Redwood City homes for many years have accumulated many belongings that need to be cleared before the staging process can start. Clutter is distracting to buyers, and may give the impression that your home is not well-cared for.

To declutter, go through each room and remove anything that is unnecessarily taking space. This includes shoes and clothing, knickknacks, papers and books, small appliances, and toiletries you don't need daily access to. Most Redwood City real estate professionals suggest that sellers move these items to a rented storage unit so they don't clutter up the home's closets, attics, or other storage spaces.
2. Then hire a professional to deep clean
The next step in your pre-staging process is to bring in a professional who specializes in cleaning homes for sale before they're listed. Though you can clean your home yourself, you won't have all the tools, supplies, and knowledge of a professional. If you're like most sellers, you also don't need the added stress of adding a deep cleaning to your to-do list.
3. Take some time to depersonalize
One of the main goals of staging is to help prospective buyers visualize themselves living in your home. Buyers don't want to see your framed college diploma, family portraits hanging on the walls, and hobby materials prominently displayed — these things keep buyers from seeing the home as their own. When you're decluttering, make sure you remove personal items and any non-neutral decor. Pack them away into your storage unit until they can be moved to your new home.
4. Do some neutralizing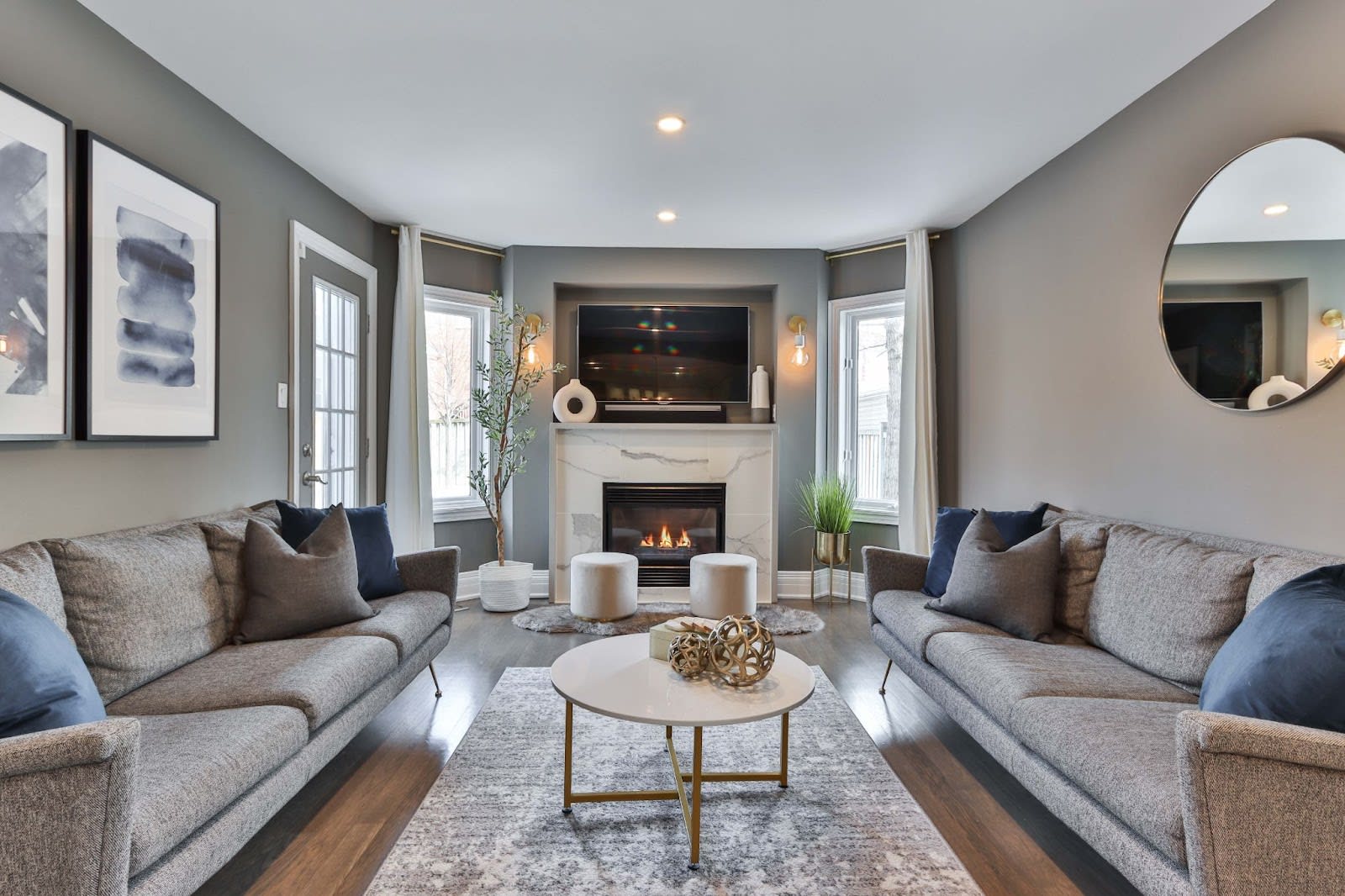 You've likely invested time and energy into making your home a comfortable place for your family to live. This could include painting walls in trendy colors, bold accents, or vibrant window coverings and décor. Unfortunately, many buyers looking at homes for sale in Redwood City probably won't share your tastes — it's important to make your home a blank slate. Experts suggest painting most interior rooms in warm shades of grey, beige, or a 'greige' combination.
5. Remove or replace furniture
Too much furniture or bulky pieces can instantly make a room feel cramped and small. As part of the staging process, you or the professional you hire should go through each room and identify which pieces of furniture should be removed.

In most cases, you'll only need the furniture necessary to state the purpose of the room. A guest bedroom, for example, will only need a queen-sized bed, a nightstand, and a dresser. If you have large pieces of furniture that need removal, put them in your storage unit. For the purposes of staging, consider renting smaller versions that fit better and allow for more open space.
6. Create as much light as possible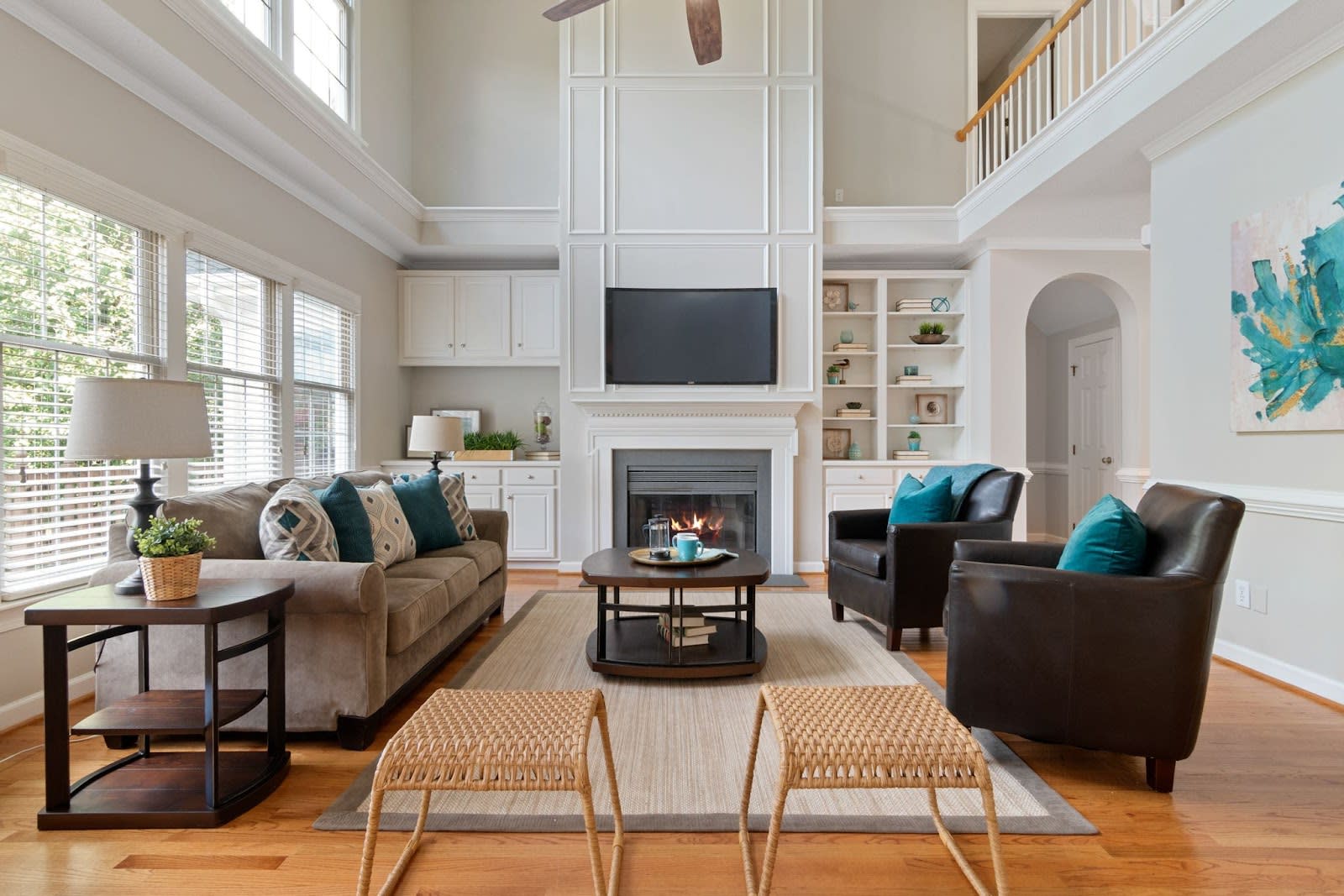 Homes for sale in Redwood City look larger and more welcoming when they're filled with light. A key tactic when staging is to remove heavy blinds or drapes that prevent natural light from entering the home. Choose sheer versions that fit the purpose of each room, or leave off window coverings altogether. In rooms that don't get much light, consider adding floor or table lamps and ask your Redwood City real estate agent to switch them on prior to showings.
7. Make sure each room has a designated purpose
Prospective buyers don't want to guess what a room should be used for. If they're unsure of a room's purpose, they're likely to disregard it, which reduces the spaces that can capture their attention in your home. A staged home office will get more consideration than a cluttered storage room.

If you're using a room for multiple purposes — such as a gym-slash-hobby space — choose one and stage it with the necessary furniture and décor. You may want to stage a room as a guest space with a bed and dresser. Alternatively, a designated office space will appeal to buyers who are still working from home.
8. Put on some finishing touches
The little things matter when it comes to staging homes for sale in Redwood City. To make your home as appealing as possible to prospective buyers, consider adding some final touches like fresh flowers in vases, a dining room table set with nice dishes, and a cheerful welcome mat.
If you want to sell your home, it's important to follow best practices when it comes to prepping it for the market. Whether you need some advice on staging, or if you've already completed the staging process and are ready to list for sale, reach out to trusted Redwood City real estate agent Morgan Cook. Morgan's expert guidance and support will make your transaction smooth and stress-free.