Located in San Mateo County, Burlingame is a coastal town on the San Francisco Peninsula. An upscale town with a gorgeous shoreline and charming shops and restaurants, Burlingame's coastal location makes for prime competitive real estate—the median home listing price is about $2 million. Find yourself a beautiful Colonial home just a short walk from the water. We're taking you through the many architectural styles of this stunning town.
Spanish
Spanish-style homes in Burlingame are rife with exquisite details and will make you feel like you're on a European getaway. They're common in California because the
stucco
walls and tiled roofs keep homes cool. You'll often find large bay windows and sturdy wooden floors. This style is visually interesting, especially when built next to more "classical" style homes.
Craftsman
Custom
Craftsman
homes were extremely popular in the 1950s, and there are several in Burlingame. These homes have ideal layouts for families since they're typically open-concept. Wander from the relaxing family room into the chef's kitchen without opening or closing any doors! Many of these models have been renovated, so their interiors are a blend of modern and 19th century. You'll often find custom built-ins, high-quality woodwork, and high ceilings. Another benefit? The front porches. Having a spacious place to gather is a welcoming touch in a suburban community like this. Add some luxe patio furniture to your front porch or deck and invite friends and family over.
Contemporary Craftsman
You'll also find some contemporary Craftsman builds in the area. Craftsman by design, they have been renovated recently to include modern upgrades: double-pane windows, fire sprinkler systems, modernized plumbing and electricity, and so on. In models with two floors, you may see a master suite on the ground floor and several bedrooms above. This is a typical Craftsman floorplan.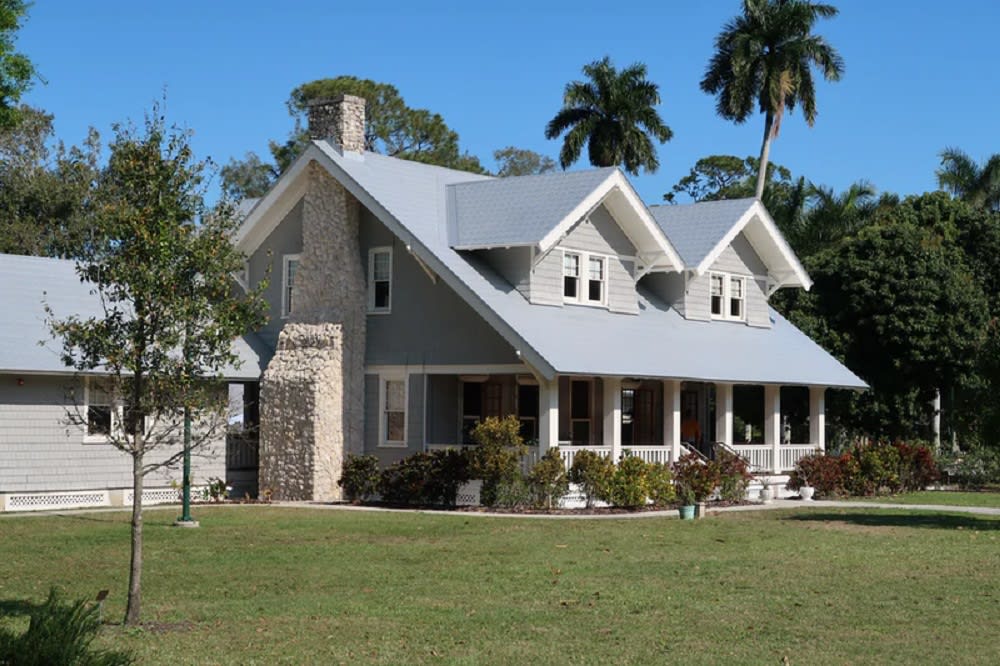 Bungalow
Bungalows
are another common style in Burlingame. Incredibly charming and quaint, they tend to be older builds, dating back between the 1920s and 50s. You'll find hardwood floors, galley kitchens, and exposed beams. Perfect for smaller families or singles, these homes average two bedrooms and two bathrooms. You may also find a quintessential white picket fence and ample front yard greenery. Bungalows are a suburban dream!
Classical
Classical homes are some of the most beautiful options in Burlingame. Some of these architectural masterpieces dating back to the early 1900s and will make you feel like you're living in a classic American novel. You may find detailed millwork on the interior walls, French doors, and antique lighting. Imagine entering through the formal entry and climbing the winding staircase up to a five-bedroom second floor. Rooms in these homes are larger than in many more modern builds. Since these homes are older, they're usually built from sturdy, quality materials—wooden floors and detailing, thick walls, and so on. Classical homes have unparalleled class and charm.
California Ranch
Another common California style is the
ranch
. While this style originated from the practical needs of ranchers, today, they're a typical suburban option. These models are usually one story and one room deep, with open-concept living areas. They're low to the ground and follow the natural contours of the land. They're ideal for families since they feature at least one family room, as well as front and backyard space. You may also see vaulted ceilings and skylights. Some ranches may come at lower price points than multi-story homes, but don't be deceived; a single-unit floor plan can cover a lot of ground and compete with its taller neighbors.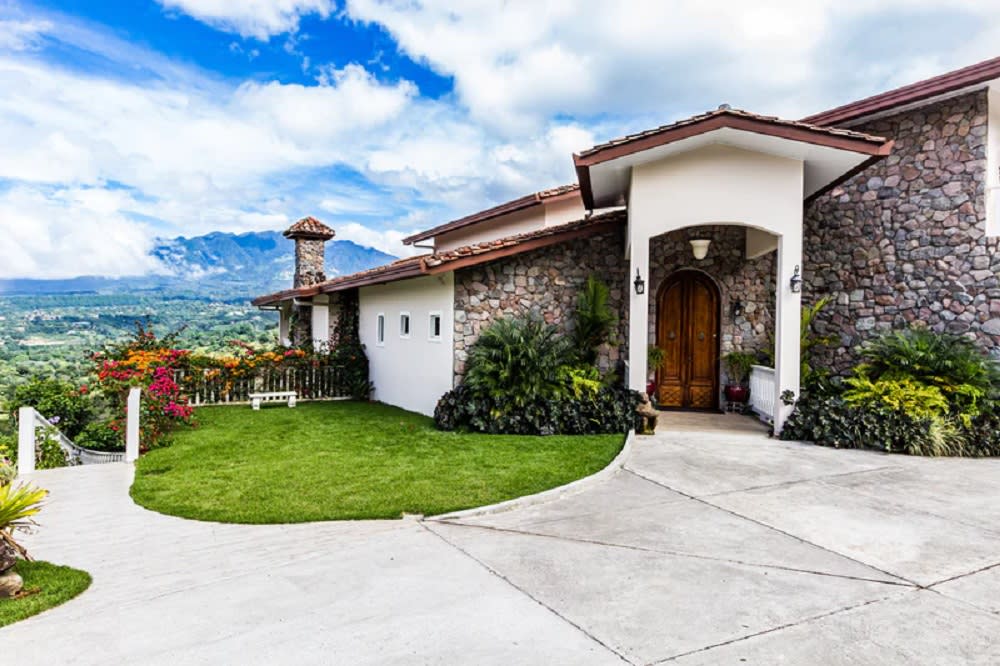 Townhomes
You'll likely find townhomes in or around Downtown Burlingame. These models are less expensive alternatives to single-family homes but are usually quite spacious. A typical model has a wide floorplan and balances indoor and outdoor living with decks and patios. Townhomes may also have three levels, each of which is a unique condominium. These condos are great for singles and couples who want to be in Burlingame but aren't ready to own a larger property. The benefits of being in a townhouse close to Downtown Burlingame? You're within walking distance of the area's best dining, shopping, and entertainment!
Split Level
In and around Burlingame are charming split-level homes. The floors of these houses are staggered—a look that was popular in the mid-20th century. In this style, a formal entryway invites you to climb the stairs to the central living area, where you'll typically find a living room, kitchen, formal dining room, and bedrooms. The lower level is great for entertaining and usually has an attached bathroom. Split-level homes may be smaller in size, but their layout allows for privacy.
Tudor
In and around Willborough Road—a coveted neighborhood known for its "English-style" homes—you'll find
Tudor
builds. With their steeply pitched gable roofs, chimneys, and window groupings, these homes feel straight out of a fairytale. The exteriors are typically adorned with iron accessories and have a Medieval look. The interiors feature touches from the 1930s and are sturdy and well-crafted.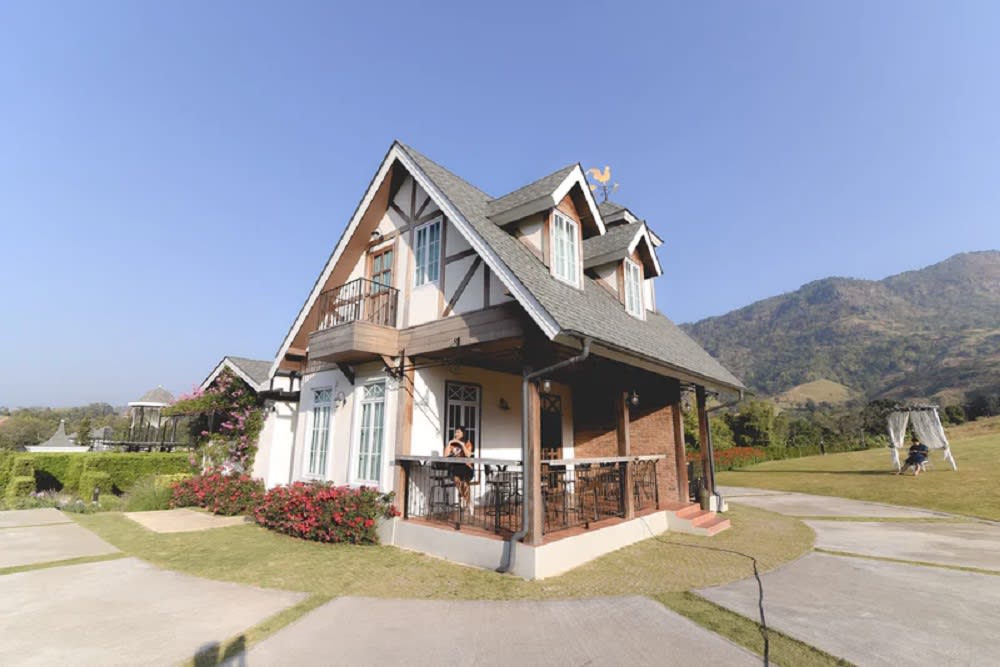 Colonial Revival
Colonial Revival homes were very popular in the 1940s and continue to be a sought-after style. They're typically rectangular and symmetrical, with a central doorway lined by pillars and wooden shingles and shutters. Similar to the Tudor, you may also see pitched gable roofs, which add an interesting visual element to an otherwise "typical" exterior. This style is also known for its porches—either at the front of the house or on the sides. The porches provide lovely shade and privacy on a warm day and are a coveted feature in Burlingame.
Greek Revival
Greek Revival
homes are known for their impressive stature and bold exteriors. You know the look — sturdy white columns supported by intricate pilasters, interesting cornices; and framed windows. This style is often seen in important buildings, such as banks, courthouses, and libraries. A Greek Revival home is an elegant, statement-making option. They're also typically large and multi-story, which is great for growing families.
Exploring homes for sale in Burlingame? Contact
Morgan Cook
today!