Do you have Redwood City real estate you need to sell in order to buy the next home for your family? If so, you are in the typical situation of needing to buy and sell simultaneously, also known as simultaneous selling.

The real estate market is currently experiencing a seller's market, meaning there are more interested buyers of Redwood City and Cupertino homes than there are listings. While this bodes well for the prospect of selling your home, it may present some extra challenges as you look for the next house for your family.

Fortunately, with some pre-planning and the help of an experienced real estate agent, you can successfully navigate the simultaneous selling process with a minimum of stress. Here's how.
First Things First
Are you in the proper financial position to buy and sell homes at the same time? Even if the process goes smoothly and the timing is right, you will still have plenty of expenses during the buying and selling process. If everything does not go as planned, you may find yourself paying two mortgages or having to come up with a down payment and other fees out of pocket. Before you decide to move forward, it makes sense to ask yourself the following questions:

◾ Can I access cash to make a down payment and cover closing costs if I cannot use the equity in my current home?
◾ Can I access cash to cover moving expenses and other fees if I cannot use the equity in my current home?
◾ If I have to pay two mortgages for a significant amount of time, will it hurt my ability to create an emergency fund or save for retirement?
◾ How long can I reasonably pay for two mortgages before it begins to harm my financial stability?

Suppose you discover that your current finances will be strained by the possibility of paying fees out of pocket or covering two mortgages. In that case, you may want to wait to look at homes until you sell your current one or put off the entire buying and selling process altogether until you are in a more stable financial situation.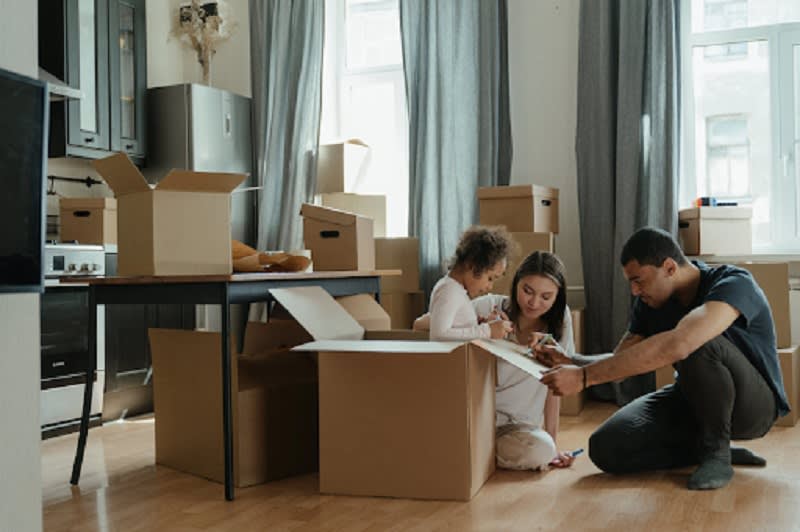 If You Sell Your Home Before Finding a New One
In this competitive market, it's more likely that you will sell your home before you find your family's next house. While this makes for a less stressful financial situation, it does pose some logistical challenges; mainly, where your family will live once the new owner closes on your home. Here are some options:

◾ Do a leaseback agreement.
A leaseback is when the new owner of your home agrees to rent it back to you for a certain period. This can be an ideal situation if your home buyer is still trying to sell the one where they currently live.

◾ Rent a home short-term.
To give your family space and to take the pressure off the home search, consider renting a house short-term for your family. Ask your local real estate agent to locate homes for rent that will fit your family's needs.

◾ Get a storage unit.
While you can't live in a storage unit, you can use it to keep extra belongings, furnishings and other items to keep clutter to a minimum in your temporary living arrangement.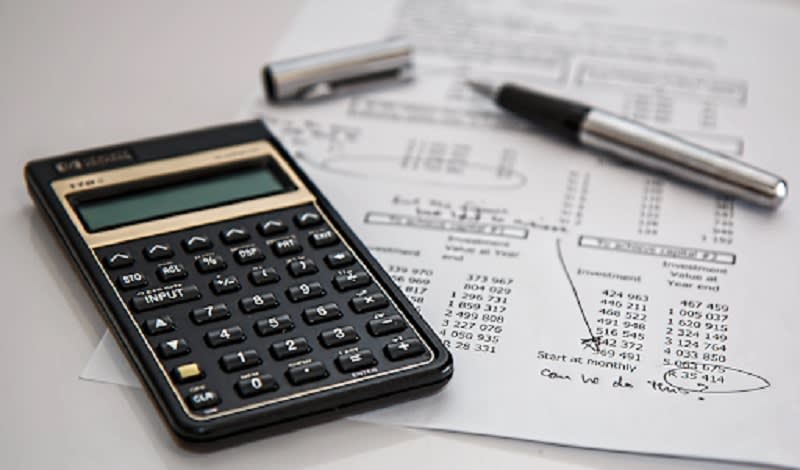 If You Buy a New Home Before Selling Your Current One
Though it's a less likely scenario in a seller's market, you may find the home of your dreams and want to buy it before you sell the one you currently own. In this scenario, your main challenge will be to come up with the money for a down payment and closing costs on your new piece of Burlingame real estate when you cannot access the equity in your current home. Here are some standard solutions:

◾ Do a cash-out refinance.
You can take advantage of the still-low mortgage interest rates by refinancing your existing home for more than what you owe on it, then taking the difference in cash. You can then use that cash to make your down payment and pay other fees involved in the buying process.

◾ Get a bridge loan.
A bridge loan is a short-term loan that gives you immediate access to the cash needed for a down payment and fees. Keep in mind these loans usually have relatively high interest rates and that you may need collateral to secure one. It's best to pay off your bridge loan as soon as your current home sells.

◾ Borrow from your 401(k).
If you have a qualified 401(k) plan, you may be able to borrow from it to cover your down payment and other fees. Talk with your financial advisor to determine if your plan allows you to borrow from it and how much you can access.

◾ Sell assets.
If you have assets like precious metals, fine jewelry or classic cars, you can sell some of them to pay for your closing costs and down payment. While you will lose out on the equity these items have accrued, you will not have to worry about payments or interest on a loan.
When attempting to buy and sell homes simultaneously in a seller's markets such as Burlingame, Redwood City, and surrounding areas in the Peninsula, it's essential to work with an experienced local agent who can help you navigate the entire process. While the situation can get stressful, the guidance of a professional agent will help you minimize anxiety and ensure your process is a successful one. If you're ready to take the next steps, reach out to a Redwood City real estate agent like Morgan Cook for assistance.